Shediac Smart Energy Community Project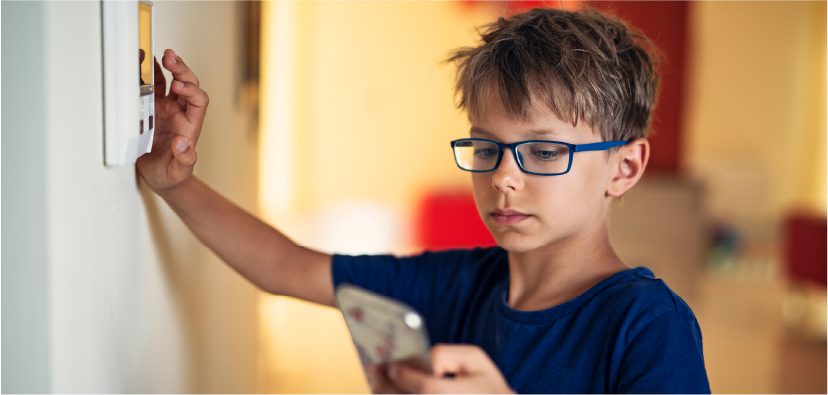 The Town of Shediac is helping to shape the future of energy in New Brunswick
To build tomorrow's power grid for New Brunswick, we need to research and test future technologies right here at home. A modern grid is going to be smarter, greener, more resilient and efficient, and we're extremely pleased that the Town of Shediac is partnering with us to help create a new energy future for our province!
The Shediac Smart Energy Community Project is part of a four-year federally funded research and demonstration program aimed at determining how the energy technologies of the future can provide customer, community and provincial benefits – like increasing resilience while reducing our energy use and our carbon footprint as individuals and as a province.
The federal departments of Natural Resources Canada (NRCan) and Innovation, Science and Economic Development Canada (ISED) are funding this important research, and the National Research Council of Canada (NRC) is our lead research partner.

The Shediac Smart Energy Community Project has three important pieces.
A Residential Smart Energy Study. We're partnering with over 500 homeowners in Shediac to deploy and test new smart energy technologies and renewable energy sources (also called Distributed Energy Resources – DERs). We want to identify opportunities for energy savings in these homes, to learn from the customer experiences and behaviours in using these technologies and how these are affecting their energy use.
A Community Solar Farm. We're going to build NB Power's first utility-scale solar facility - a 1.8 megawatt (MW) solar farm with utility battery storage capacity - right inside the town limits of Shediac. This facility will be connected to the distribution grid in Shediac and provide clean electricity to the two net-zero commercial buildings, with the benefits of any excess renewable energy from the farm flowing into the community and its residents.
Convert Two Commercial Buildings to Net-Zero. We're introducing new smart-energy technologies (including solar panels and battery storage) and energy efficiency upgrades into two well-known commercial buildings - the Government of Canada Pension Centre and the Town of Shediac's Multipurpose Centre. The goal is to lower the buildings' energy use, while also adding clean energy sources to provide a new level of self-sufficiency. The buildings will also take advantage of renewable energy generated in the town by a new solar farm. These buildings will become the first two commercial net-zero buildings in New Brunswick!
The Shediac project is also serving as the foundation for the development of a new Energy Systems Platform (ESP) being developed by Siemens Global Smart Grid Centre of Competence.
This new cloud-based system will help NB Power connect directly with these new energy technologies so customers can participate in programs that benefit them. NB Power can also use this system to make the power grid more efficient and less expensive, for everyone's benefit. The ESP will become a new product that utilities around the world can use to help manage the significant complexities of integrating distributed energy resources onto local neighbourhood grids.

The Shediac Smart Energy Community Project will help us to understand how these new technologies will fit into the way customers use electricity, how they fit into the electricity grid, and how they can be used to the advantage of New Brunswickers and our electricity system. Thank you Shediac for sharing our vision!
PROJECT UPDATE
IMPORTANT NOTE: As New Brunswick remains in the Yellow Phase of COVID-19 recovery, plans for in-home activities with participants in the Residential Smart Energy Study are proceeding. Health and safety are our top priorities, and the project will strictly adhere to New Brunswick Public Health's COVID-19 safety protocols.
Residential Energy Study

Home energy monitoring of the 500 participant homes has been underway since winter 2020 to capture baseline data for the study. In fall 2020, the next phase of the project will include the installation of smart thermostats and smart water heater devices in participants' homes.

Community Solar Farm

Site readiness work is underway with construction to begin in 2021.

Two Net-Zero Commercial Buildings

- Work on the Multipurpose Centre began in June and includes energy efficiency upgrades, modification to heating and cooling systems, replacement of the roof, and installation of rooftop solar panels and an energy storage battery. This work will continue through 2020.

- Work on the Pension Centre began in July and includes installation of rooftop solar panels and an energy storage battery outside the building. This work will continue through 2020.
— PARTNERS —


— FUNDERS —


— RESEARCH PARTNER —