Benefits of NB Power Water Heaters
NB Power hot water service has superior energy efficient electric water heaters built to last!
This page will help inform you about the different water heater options available in today's market. Keep in mind these comparisons are only for water heaters and not heating sources. The options below compare NB Power rental tanks to purchased tanks.
Click to expand the tabs below and see how NB Power water heaters stack up against other water heaters on the market:
PURCHASED ELECTRIC TANK WATER HEATER
BENEFITS OF NB POWER ELECTRIC WATER HEATERS
PURCHASED ELECTRIC TANK

24/7 professional customer & repair service
 
 
Meets R2000/ ENERGY STAR® requirements
 
 
No upfront costs
 
 
Stable energy costs
 
 
Supports whole home
 
 
No maintenance or warranty requirements
 
 
No electrical panel upgrade
 
 
No plumbing upgrade required
 
 
No venting or fuel line requirements
 
 
TANKLESS ELECTRIC WATER HEATER
BENEFITS OF NB POWER ELECTRIC WATER HEATERS
TANKLESS ELECTRIC
24/7 professional customer & repair service
 
 
Meets R2000/ ENERGY STAR® requirements
 
 
No upfront costs
 
 
Stable energy costs
 
 
Supports whole home
 
 
No maintenance or warranty requirements
 
 
No electrical panel upgrade
 
 
No plumbing upgrade required
 
 
No venting or fuel line requirements
 
 
TANKLESS COMBUSTIBLE FUEL WATER HEATER
BENEFITS OF NB POWER ELECTRIC WATER HEATERS
COMBUSTIBLE FUEL
24/7 professional customer & repair service
 
 
Meets R2000/ ENERGY STAR® requirements
 
 
No upfront costs
 
 
Stable energy costs
 
 
Supports whole home
 
 
No maintenance or warranty requirements
 
 
No electrical panel upgrade
 
 
No plumbing upgrade required
 
 
No venting or fuel line requirements
 
 
OIL WATER HEATER
BENEFITS OF NB POWER ELECTRIC WATER HEATERS
OIL
24/7 professional customer & repair service
 
 
Meets R2000/ ENERGY STAR® requirements
 
 
No upfront costs
 
 
Stable energy costs
 
 
Supports whole home
 
 
No maintenance or warranty requirements
 
 
No electrical panel upgrade
 
 
No plumbing upgrade required
 
 
No venting or fuel line requirements
 
 
GAS WATER HEATER
BENEFITS OF NB POWER ELECTRIC WATER HEATERS
GAS
24/7 professional customer & repair service
 
 
Meets R2000/ ENERGY STAR® requirements
 
 
No upfront costs
 
 
Stable energy costs
 
 
Supports whole home
 
 
No maintenance or warranty requirements
 
 
No electrical panel upgrade
 
 
No plumbing upgrade required
 
 
No venting or fuel line requirements
 
 
SOLAR WATER HEATER
BENEFITS OF NB POWER ELECTRIC WATER HEATERS
SOLAR
24/7 professional customer & repair service
 
 
Meets R2000/ ENERGY STAR® requirements
 
 
No upfront costs
 
 
Stable energy costs
 
 
Supports whole home
 
 
No maintenance or warranty requirements
 
 
No electrical panel upgrade
 
 
No plumbing upgrade required
 
 
No venting or fuel line requirements
 
 
GEOTHERMAL WATER HEATER
BENEFITS OF NB POWER ELECTRIC WATER HEATERS
GEOTHERMAL
24/7 professional customer & repair service
 
 
Meets R2000/ ENERGY STAR® requirements
 
 
No upfront costs
 
 
Stable energy costs
 
 
Supports whole home
 
 
No maintenance or warranty requirements
 
 
No electrical panel upgrade
 
 
No plumbing upgrade required
 
 
No venting or fuel line requirements
 
 
HEAT PUMP WATER HEATER
BENEFITS OF NB POWER ELECTRIC WATER HEATERS
HEAT PUMP
24/7 professional customer & repair service
 
 
Meets R2000/ ENERGY STAR® requirements
 
 
No upfront costs
 
 
Stable energy costs
 
 
Supports whole home
 
 
No maintenance or warranty requirements
 
 
No electrical panel upgrade
 
 
No plumbing upgrade required
 
 
No venting or fuel line requirements
 
 
TO SCHEDULE AN APPOINTMENT CALL
1 800 663-62721 800 663-6272
lifetime warranty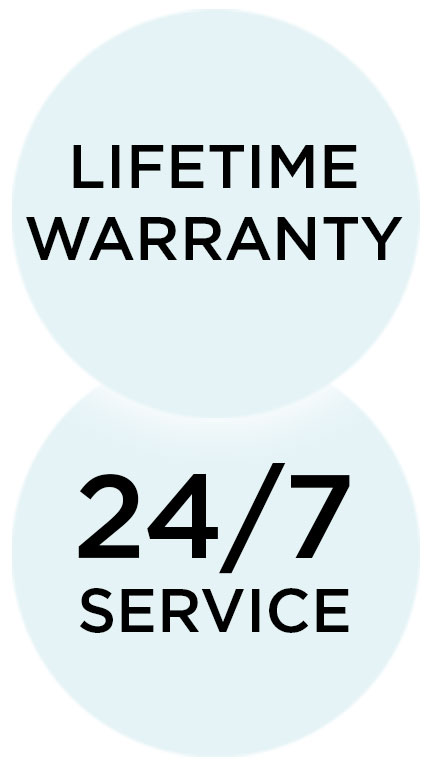 ---
FULL SERVICE + 40 GAL WATER HEATER
Same low price for new & existing customers
$8.06/mo
60 gal water heater is also available for $10.16/mo