Testimonials and Photos
WAJAX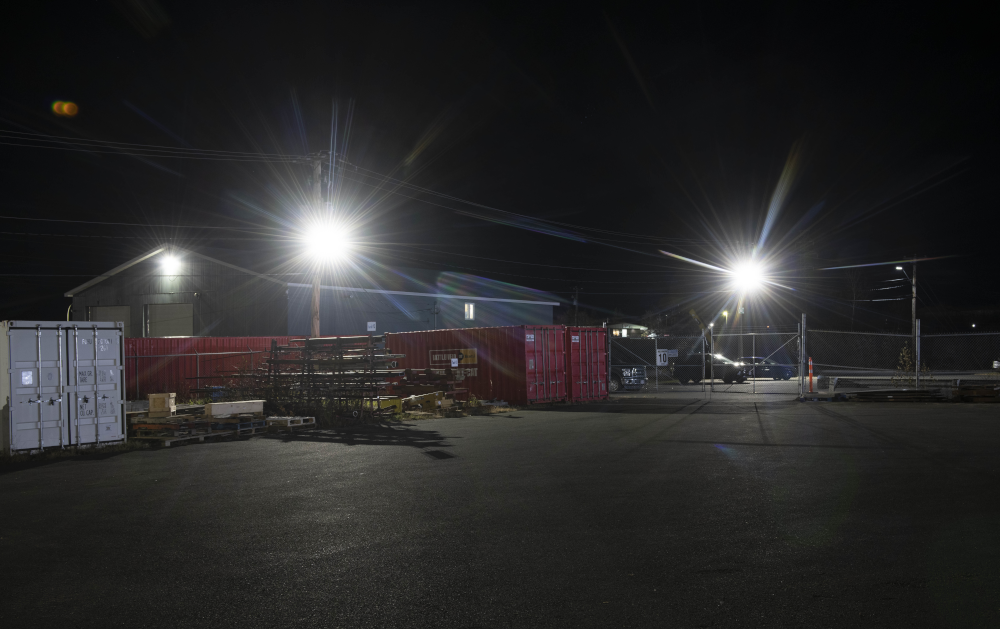 Business need: Increased lighting for better security to protect inventory and vehicles in their parking lot and fenced in yard.
Lighting Solution: Two 400W LED floodlights and three 250W LED floodlights.
"We are very satisfied with our new high-performance lights. They have a very good intensity and light up a large area. Your service was impressive and interesting. It was easy to see by your drawings the difference in the lighting pattern of our pre-existing lights versus the new LED lights we now have."
-WAJAX manager Eric Doiron
BAYSIDE KIA - Bathurst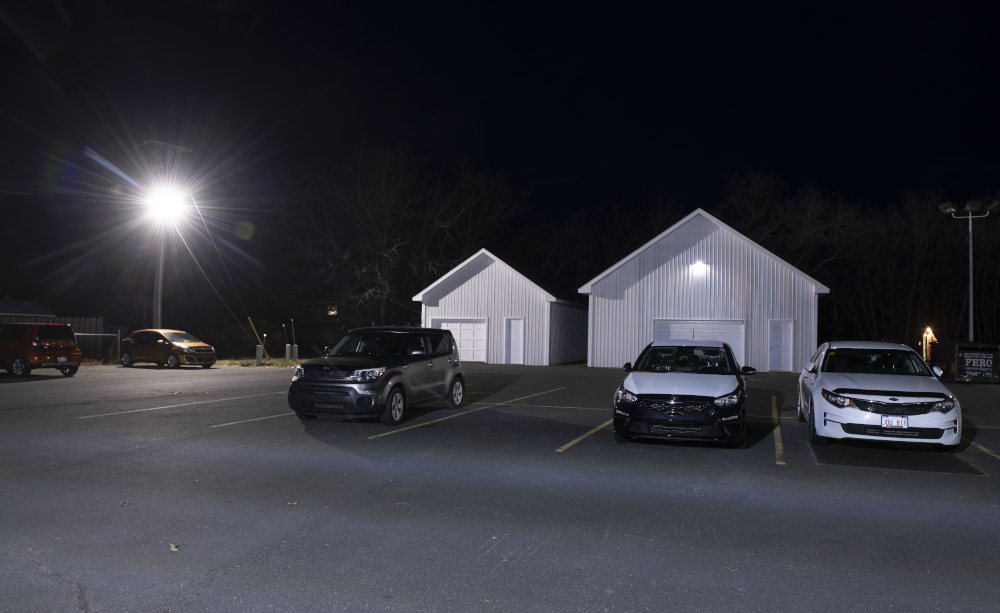 Business need: Improved product lighting and lowered energy costs.
Lighting solution: Three 400W equivalent floodlights and one 1000W equivalent flood light added to the auto lot.
Jacques Duguay, general manager, says they are very satisfied with the change. The new lights have improved safety and the look of the dealer, while reducing their lighting costs.
AUTO CITY - Fredericton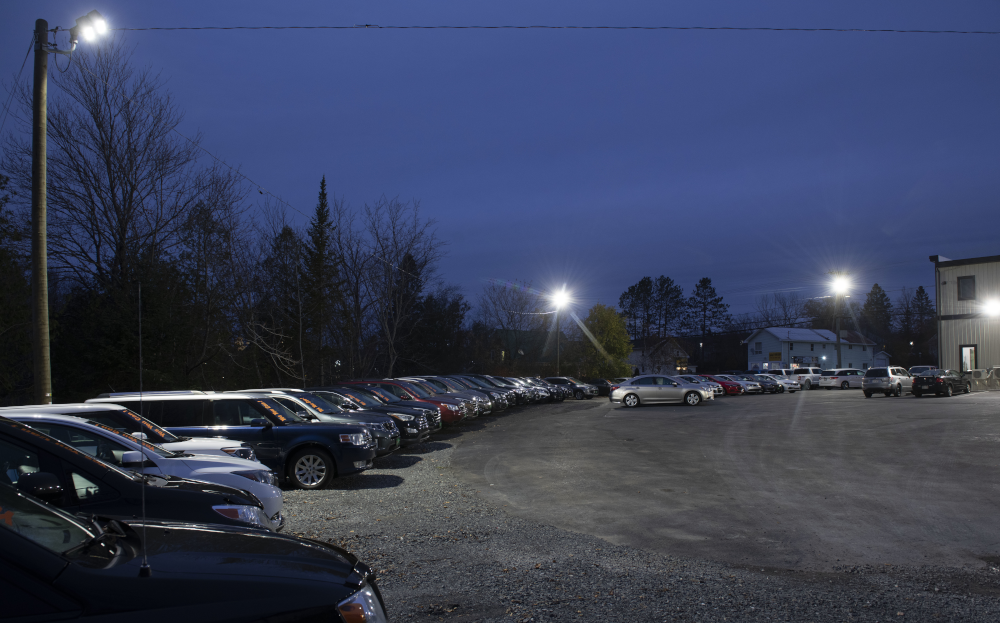 Business need: To showcase vehicles on the lot at Auto City.
Lighting solution: Four 1000W equivalent floodlights installed.
Derek Sullivan needed better lighting to present his cars at Auto City in Fredericton. When he heard about NB Power's Flood Light Rental Program, he knew it was right for him. Now his auto lot has better product display for a lower monthly cost and less hassle related to lighting maintenance.
Derek is pleased with the new lights and said he'd recommend the Flood Light Rental Program to any customer who is interested. He was especially happy with the lighting plan designed specifically for his lot.